Rainy Day Activities for Families
When it's pouring down rain outside, and you've got plans to spend time outdoors, it can be disappointing. But, disappointment doesn't have to be the only outcome. Why not explore some rainy day activities for families to enjoy outside!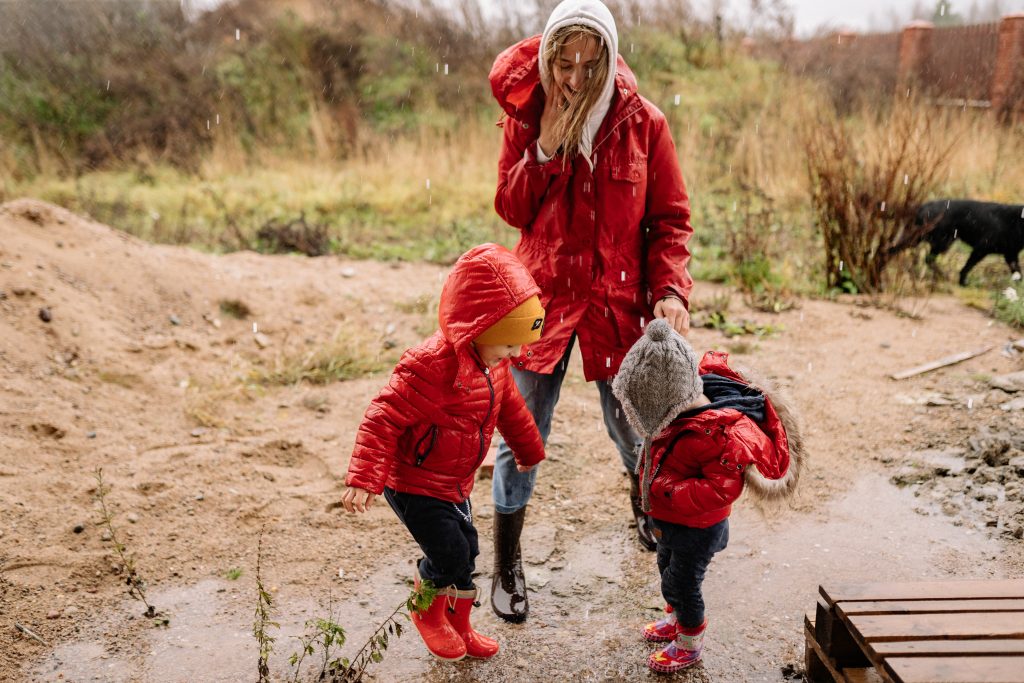 Instead of letting a rainy day ruin your plans, why not make the most of it?
We all know there are plenty of activities you can do when stuck indoors that will help you make the most out of your bad weather. However, let's look at some ideas for what to do on a rainy day to keep everyone entertained and having fun outside instead of being cooped up in the house.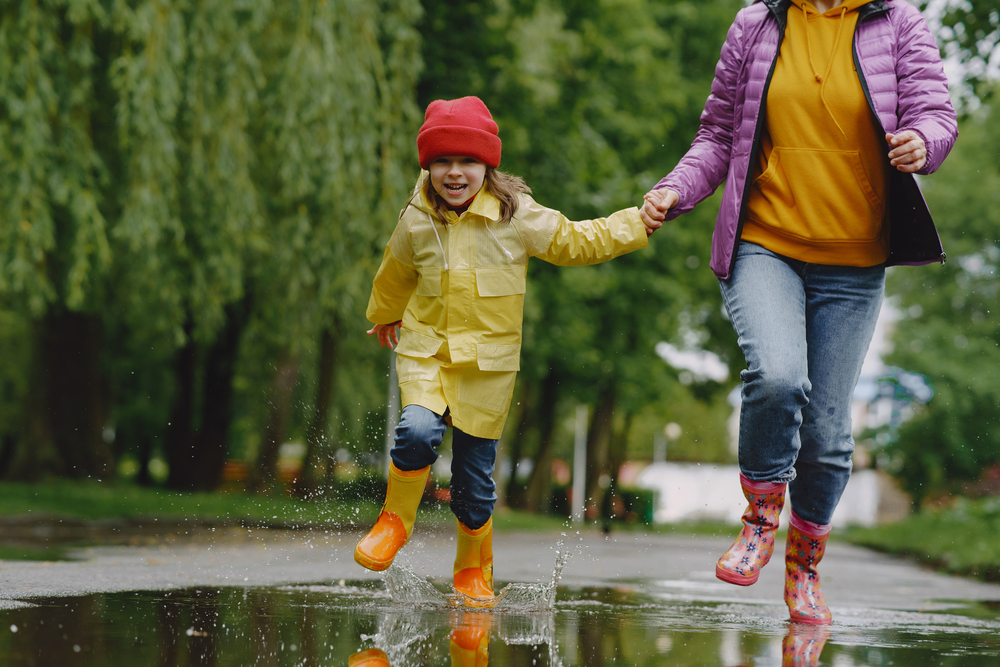 Splashing in Puddles
Who said puddles were only for kids? Puddle jumping is a great way to get some exercise and embrace the rain at the same time.
All you need is a pair of waterproof shoes (preferably rubber boots) and clothes that won't mind getting soaked. If you don't own any waterproof shoes or clothing, you can always purchase some for cheap at a local thrift or discount store. And, if you don't want to go buy anything new just for a rainy day, then slip on some old sneakers and galoshes before heading outside. Your feet will stay dry while jumping in those puddles.
Rainy days bring puddles and endless opportunities for fun! Grab your rain boots and raincoats and head outside to jump and splash around in the puddles. Not only is it an exciting activity for kids, but it's also a great way for everyone to exercise and release energy.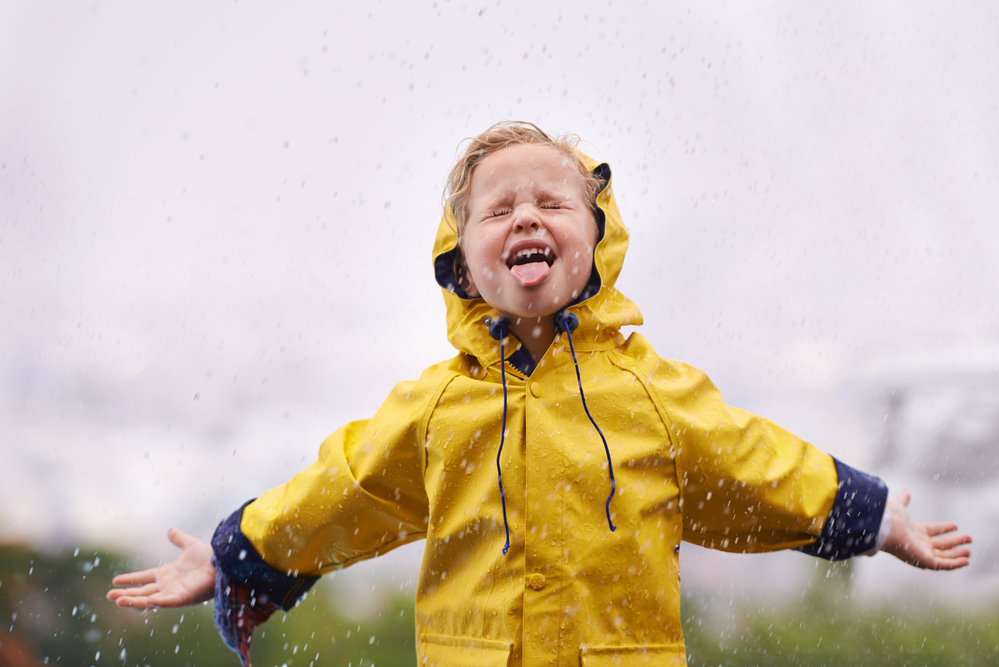 Dancing in the Rain
Who can deny that dancing in the rain is a perfect way to lift your spirits on what can be an otherwise gloomy day? There are no rules or definitions for how to do this. Just get outside, lift your face to the sky, and dance like no one is looking. . .although, I'm pretty sure the neighbors will be watching and be secretly jealous.
Nature Scavenger Hunt
Rainy days can provide a unique opportunity to explore the outdoors in a different way. Create a scavenger hunt list of natural items that can be found in your backyard or local park, such as pinecones, leaves, and rocks. Go on a hunt to find all the items on the list and check them off as you go. You may be surprised at how the world looks just a bit different when things are all wet.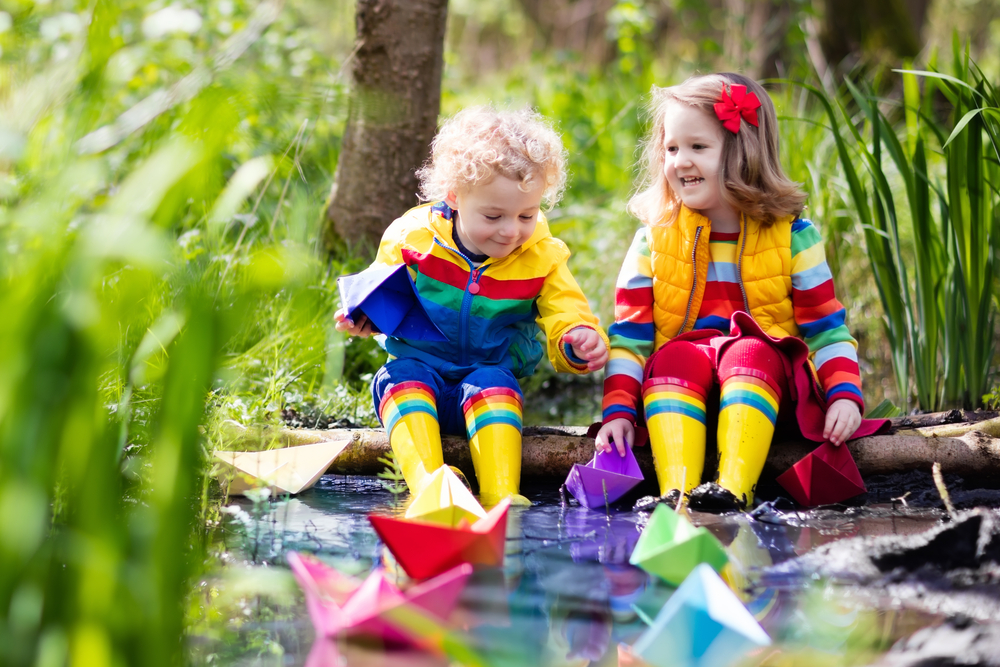 Puddle Races
Choose a vessel that will race down the gutter or float in the puddles. Whether it's a paper boat, a large leaf, or even a bathtub toy, have races with your friends or family.
You can simply have fun floating things in the puddles and streams or make a competition of it if you like. Float your "boat" down stream and see how far it will go. Also, don't forget that singing in the rain will just add to the enjoyment of being out in the drizzle. Row, Row, Row Your Boat would seem appropriate and doing it in a round is much more fun!
DIY Obstacle Course
Another one of the best rainy day activities for families is to create an obstacle course in your backyard using everyday items such as hula hoops, cones, and jump ropes. Add in some rainy day elements such as jumping over puddles or running through a sprinkler. Challenge your family to complete the course as quickly as possible or come up with your own set of rules. It's a fun and creative way to stay active and entertained on a rainy day.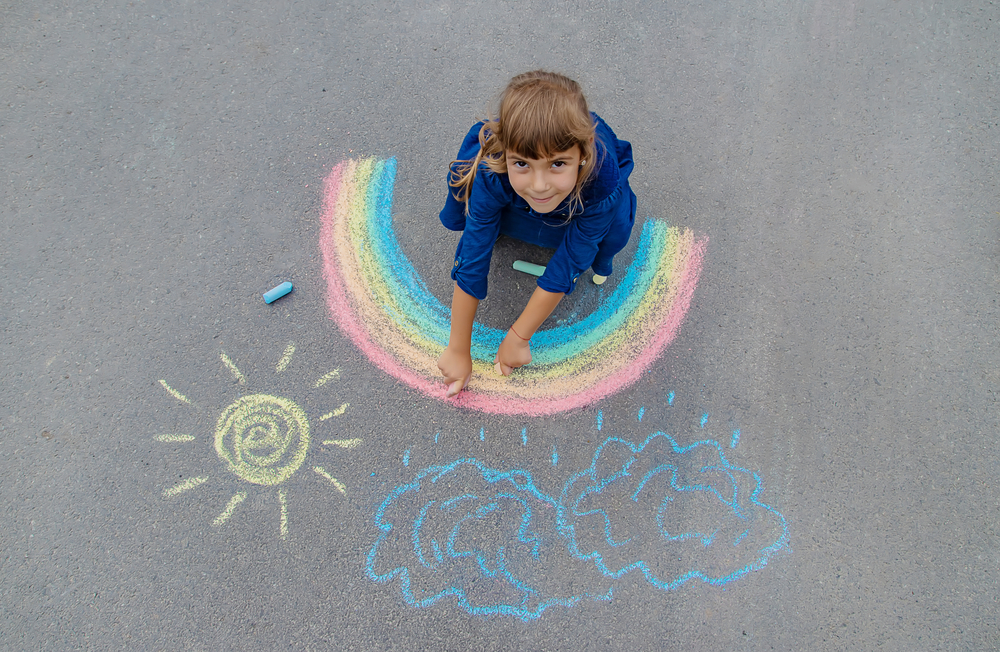 Indoor-Outdoor Art
Who says art has to be done indoors? Bring your art supplies outside and let the rain inspire you. Use watercolor paints to create a rainy day scene or use chalk to draw on wet pavement. Embrace the rain and let your creativity flow! And just maybe, if you're lucky, you can jump into one of your creations and go on an adventure in an English countryside. 😉
Backyard Camping
Just because it's raining doesn't mean you can't have a camping adventure! Set up a tent in your backyard. Make sure you put a tarp or something over the top of your tent to help it be a bit more waterproof.
Inside the tent, you can spend the day playing board games or cards, reading books, and snacking on s'mores. This is one of the best rainy day activities for families to participate in together that feels like being out on a mini adventure without leaving the comfort of your home.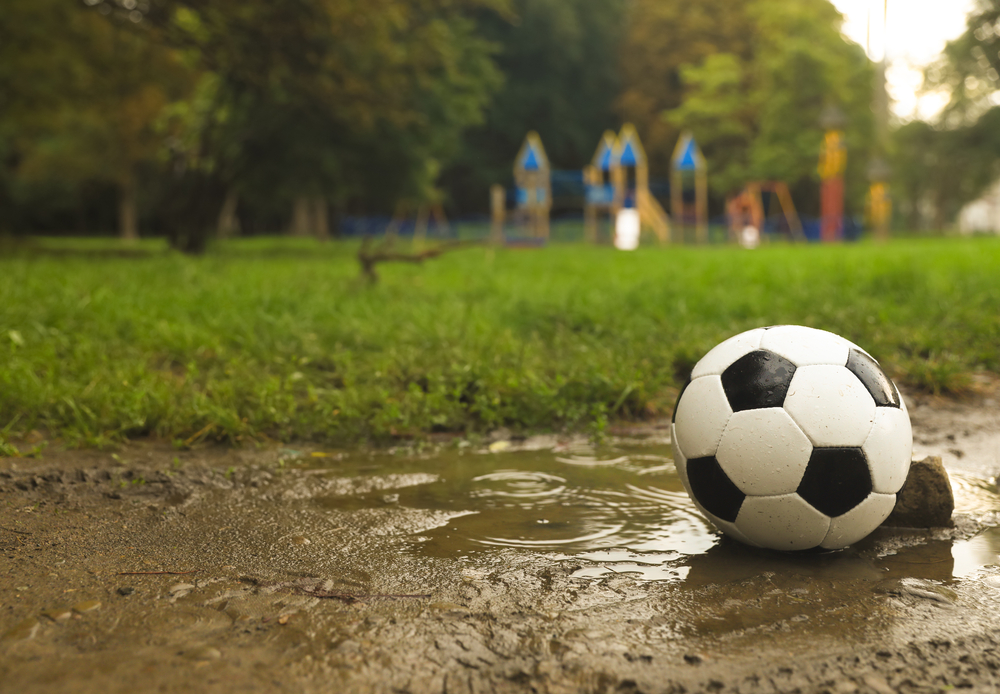 Rainy Day Sports
Playing sports on a rainy day can add a fun and challenging twist to your typical game. Soccer, football, and frisbee can be played in the rain with the added challenge of slipping and sliding on the wet grass. You can even create your own game using a beach ball and a sprinkler. It's a great way to get some exercise and bond with your family while embracing the rainy weather.
Conclusion
A rainy day doesn't have to mean staying cooped up inside all day. With these great rainy day activities for families, you and your family can have as much fun outdoors in the rain as on sunny days! Whether it's singing in the rain, splashing in puddles, or going on a nature walk, there's no shortage of outdoor activities to enjoy on a rainy day.
Just a few safety tips: Remember to always prioritize safety and be mindful of any weather alerts or warnings. Also, keep an eye on the kids to make sure they are not playing in an area that could be dangerous. And it goes almost without saying, ensure that the everyone is dressed appropriately for the weather.
From puddle jumping to exploring nature, there are plenty of options to keep everyone entertained. So, grab your rain gear next time it's pouring outside and head outdoors for some rainy day adventures.
Not only will you have fun, but you'll also be creating lasting memories with your loved ones.
Looking for an image to pin to Pinterest?